Luogo:
Scuola IMT Alti Studi Lucca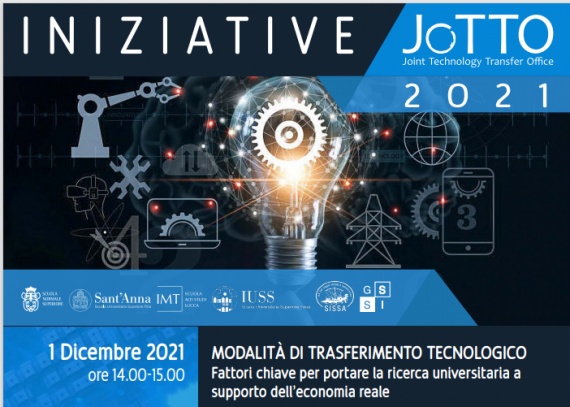 *THE NEWS IS IN ITALIAN SINCE THE EVENT WILL BE HELD IN ITALIAN
Il seminario del Dott. Emilio Paolo Vasciminno dal titolo "Modalità di trasferimento tecnologico: fattori chiave per portare la ricerca universitaria a supporto dell'economia reale" avrà luogo mercoledì 1 dicembre alle ore 14.00.
Il seminario si svolgerà presso la Conference Room della Scuola IMT Alti Studi Lucca, Piazza San Ponziano 6, e sarà disponibile anche da remoto al link:  imt.lu/conference 
La partecipazione è gratuita previa iscrizione a questo LINK.