Date:
16/10/2019 - 09:00

to

18/10/2019 - 17:00
Luogo:
Magazzino Molo IV, Trieste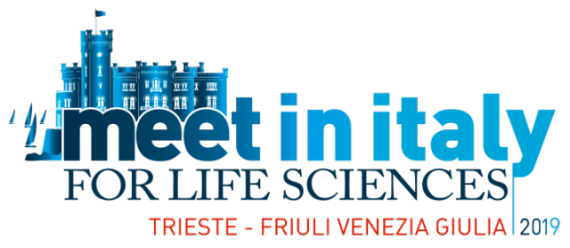 16-18 October 2019, Magazzino Molo IV - TRIESTE (IT)
Meet in Italy for Life Sciences is the leading national matchmaking and update event on Life Sciences, it is an initiative by the ALISEI National Technology Cluster for Life Sciences.
The 2019 edition is promoted and organized by the Friuli Venezia Giulia Region with the technical support of CBM and Area Science Park, in collaboration with the ALISEI National Technology Cluster for Life Sciences.
The initiative is also part of the EEN-Enterprise Europe Network, instituted by the European Commission in 2008 to sustain growth, innovation and enterprise internationalization processes, with special regard to small and medium-size enterprises, and active in more than 60 European and non-European countries.
This 3-day-long event will start with an opening international conference the 16th October titled "From genomics to epigenomics: the future of medicine", hosting world renowned speakers, followed by business meetings with foreign partners, networking between research and industry, theme workshops and a Bootcamp open to innovative startups.
Registrations are open for participation in the BROKERAGE EVENT dedicated to reserarchers, phd students, enterprises, start-ups, universities, research centers, investors and related industries, active in pharmaceutics, nutraceutics, biotechnologies, medical devices, medicine and health, wellbeing and IT applications for health
REGISTRATION DEADLINE: 7 OCTOBER 2019.